Self-catering kitchen
Our commercial kitchen is equipped for cooking teams catering to the needs of groups of all kinds and sizes. Feel free to use our commercial gas stove's six hobs and its large oven all at once: two water faucets are conveniently located right above the stove, so ambitioned chefs do not have to carry heavy pots of water all the way through the kitchen.
Our wide range of cookware includes stainless-steel pots and pans of all sizes, cast-iron frying and roasting pans for both stove and oven, and of course all the lids our pots and pans need.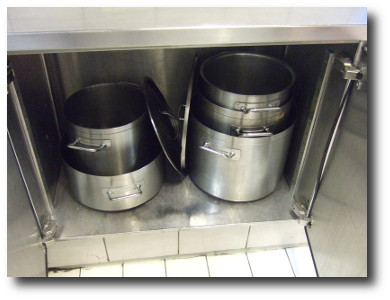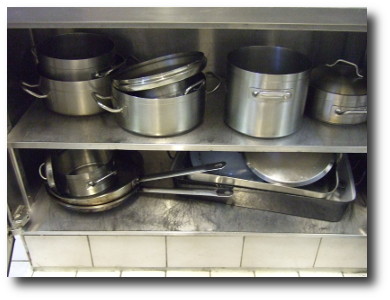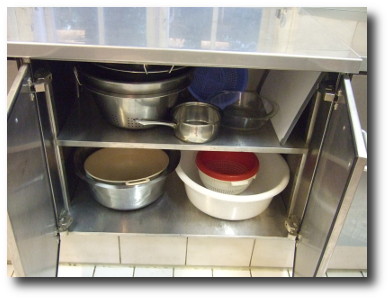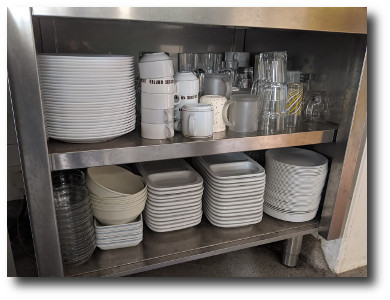 Moreover, we have an ample supply of cooking utensils, such as cutting boards, trowels, cheese graters, meat forks, knives, sharpening steels etc... just to name a few.
Needless to say, we also have all the plates, glasses, mugs, trays, pitchers and cutlery to serve whatever food our guests crave for up to 70 guests.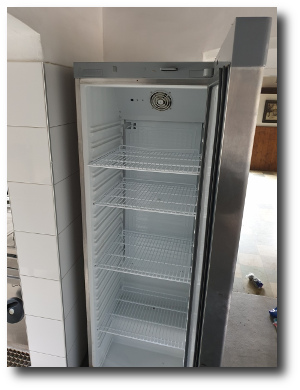 As a gas stove and two large kitchen sinks are not everything to a kitchen, we offer two coffee machines, a microwave, and two refrigerators with freezing units. In addition, our guests have access to several more refrigerators and freezers, if needed.