Nestled in the idyllic setting of Austria's Mittelburgenland, Waldschule Helenenschacht offers a charming self-catering house and about 25 acres (10 ha) of lush woods and camping areas. Scout and guest groups seeking the thrill of nature adventure will find everything their hearts could wish for.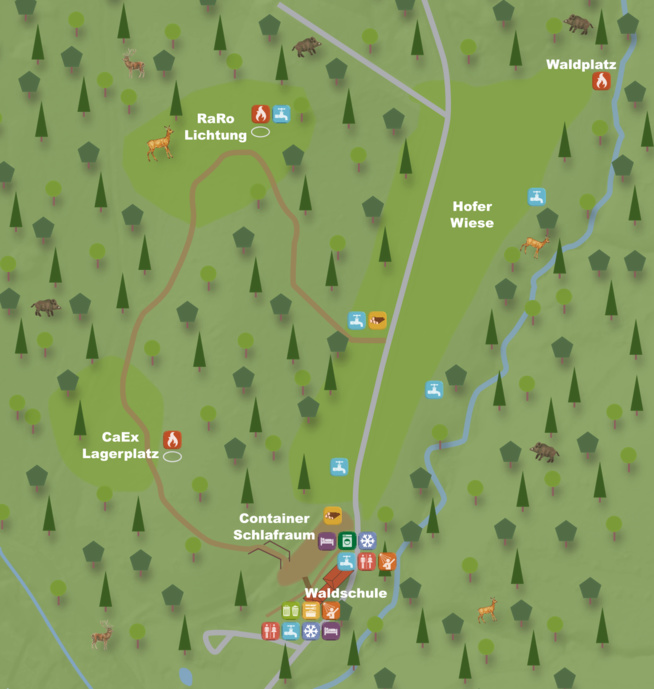 Central court facing the house
Right in front of our house and up a few steps, our large graveled court is the perfect place for camp program, exercising or playing games in bad weather. As it is just a few steps away from the kitchen and water supply, larger guest groups have also used this area to set up their large hangar tents for cooking and eating. Of course our central court also has its own flagpole.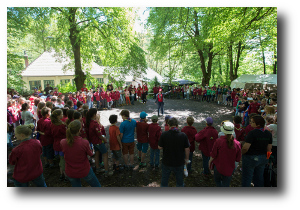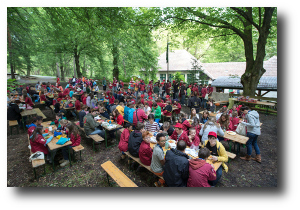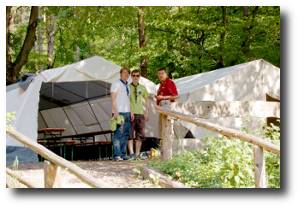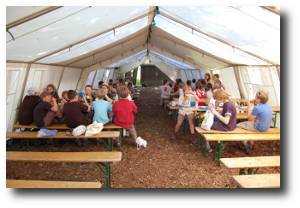 In 2018, we added sleeping containers with 28 bunk beds at the front part of the graveled court.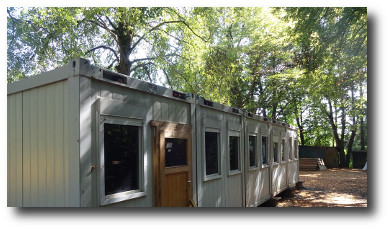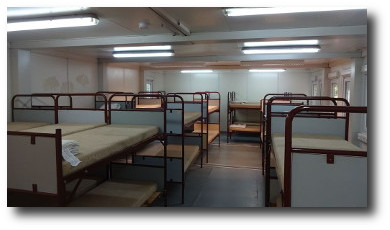 The uppermost corner of our central graveled court is where you will find our stock of timber for camp constructions.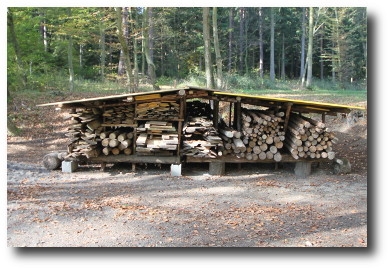 Infrastructure close to the house
The new sanitary containers next to the former school building are equipped with 2 showers, 6 toilets, 4 urinals, 4 washbasins and drinking water. The construction-site trailer in front of the house accommodates our additional refrigerators.
We also have a washing machine our guests are welcome to use, if necessary.
Brezina Campsite
Northeast of the house, our beautiful Brezina Campsite follows the edge of the forest all the way up to our sanitary containers. This greenfield area of 1,500 m2 or about 16,000 ft2 with a few trees and lots of shade from the forest provides ample camping space even for larger groups.
Hofer Campsite
Our gigantic Hofer Campsite is only mown in summer. Its impressive 15,000 m2 or about 161,000 ft2 accommodate countless tents and camp constructions even for large-scale and international camps.
If needed, we can also connect our mobile water dispenser with 16 faucets to the drinking water line.
Charming picnic table in the cool shade at the southern edge of the campsite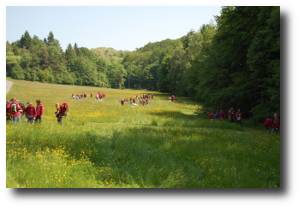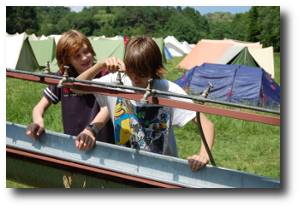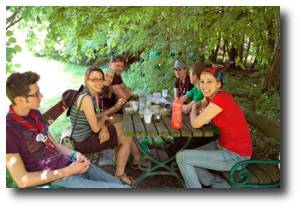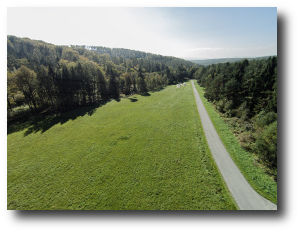 Forest Campsite RaRo
About 1,500 m2 or about 16,000 ft2 of forest clearing
Cooking area / campsite
direct access to drinking water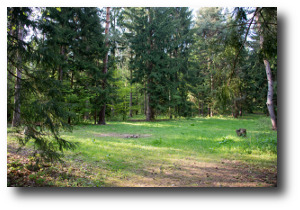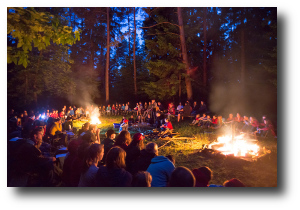 Forest Campsite CaEx
About 1,000 m2 or about 11,000 ft2 of forest clearing
Round fire pit with benches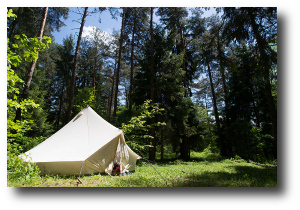 Road
Separating our Hofer Campsite from the Brezina Campsite with house and forest, a paved road runs up to the hill to the Helenenschacht settlement.